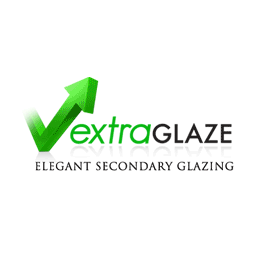 Simple and elegant

The Extraglaze Secondary Glazing System uses a specialist, light weight, shatter resistant acrylic material for the glazing panels. This is substantially the same material used for the lenses in spectacles, for aircraft glazing and even car headlamps, with exceptional optical clarity. It is not prone to UV (no crazing, dullness or signs of ageing) nor damage from common household chemicals (unlike polycarbonate for example). And it does not soak up sunshine, which means the winter sun's warmth can still enter your room.

Our discrete panels are 3mm thick*, edged with very slender, precisely polarised magnetic strips** that automatically align themselves when removed and replaced. There are no frames as such.

* The overall thickness of an installation is just under 8.5mm which includes the thickness of the magnets and adhesive. A thicker panel will not add any significant improvement, and only increases the weight to be held by the magnets. For older windows, which commonly take a shape with the rest of the building, the 3mm thick panel is ideal, with enough flex to "mould itself" for a perfect seal.

** Extraglaze Secondary Glazing magnets and panel edges can be coloured to match your windows making Extraglaze Secondary Glazing almost invisible.

The video guides, on the right hand side of this page, will help explain how the system works in more detail.


To make an enquiry use the Contact Us page or email using This email address is being protected from spambots. You need JavaScript enabled to view it..