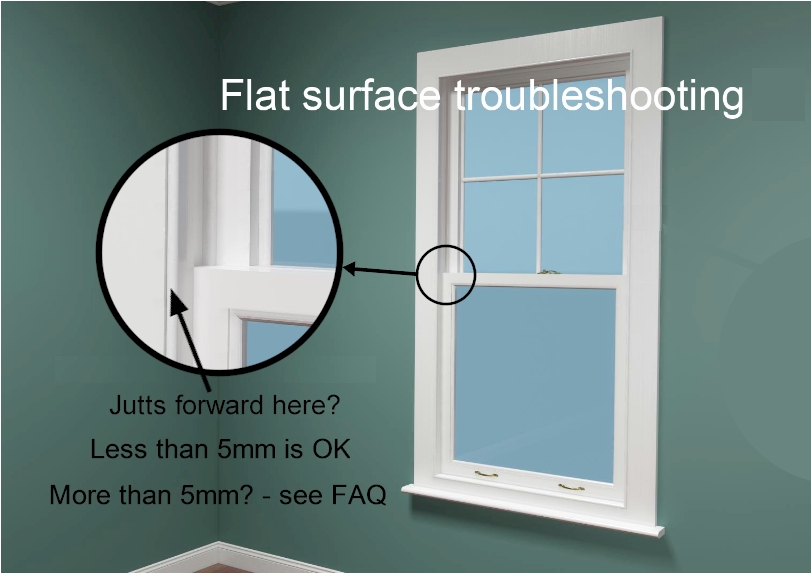 Extraglaze Secondary Glazing is applied on the inside of any window, never outside. Some windows will only require one panel of Extraglaze Secondary Glazing. More than 3 panels is unusual, except for bay windows.

When looking at your windows all we need to know is that:
1 there is a flat surface all the way around each window
2 the flat surface is in good condition (good paintwork)
Flat surfaces absent?
In some situations one or more flat surfaces are missing. An example is shown in the animation to the right. Our fitters are resourceful, and can usually add a very effective instant, white flat surface.
Sash Windows – parting beads
On sash windows the flat surface is often interrupted by the parting beads (as shown above).
Our fitters will usually be able to bridge this without modification of the bead.
Window painting
If you are painting your windows in advance of Extraglaze Secondary Glazing it is very important to do this to a professional standard. This would include removal of loose paint, a good sanding down, cleaning with methylated spirits (use white spirit for oil based paints), and primer applied before undercoat or top coats.
To make an enquiry use the Contact Us page or email using This email address is being protected from spambots. You need JavaScript enabled to view it..