Free surveys for Supply & Fit
Please check below to see if we are currently or regularly fitting Extraglaze in your area: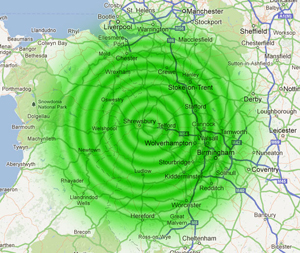 Telford, Shrewsbury & West Midlands

South Shropshire

North & Mid Wales

Cheshire

Hereford & Worcester

Nottingham

Brighton & Hove

Swanage

Islington/Mile End (Central London)

Exeter & Exmouth

Keighley
Not listed above?
If you live outside the areas listed above we may still be able to assist so please contact us. We are making extensive efforts to expand our approved local fitters network. All our fitters have great credentials and are fully trained in installing our products. When we know there's a customer waiting i.e. you then we can focus immediately on your area.
If you live in an area listed above we can book a time to visit you and prepare a professional FREE estimate (for our Supply & Fit Service only). The best time to arrange this is anytime soon! Simply because the cost of heating is continually rising and you will want to secure a fitting date before the next cold spell.
To make an enquiry use the Contact Us page or email using This email address is being protected from spambots. You need JavaScript enabled to view it..